Bhatbhateni Super Market & Min Bahadur Gurung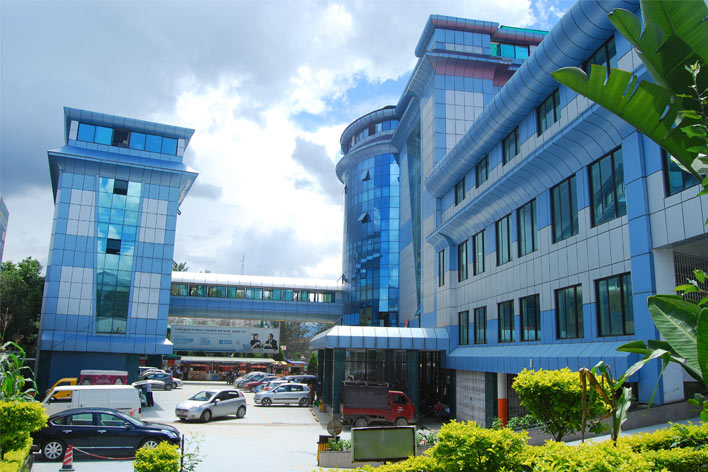 ---
---
Bhatbhateni, a leading supermarket and departmental store chain in Nepal now, was initially established in 1984 AD as a single shutter store where the founder Mr Min Bahadur Gurung and his wife Ms Sabitri Gurung with the help of a person would sell grocery items. They put an investment of Rs. 35000 for the establishment of this store and used to sell goods of around Rs. 2000 daily. At the same time, Mr Gurung was working in the banking sector and upon seeing the potential success his business could bring, he decided to put his effort into making the business a success as it is now by focusing on it full time.
Mr Gurung had less idea about how he could thrive in the sector of retail business but with his hard work, dedication and hunger to learn he gradually made his business a success. He believes in honesty, patience, positive thinking and persistence, because of these qualities that he had he never rushed into anything. He had goals and dreams, yes, but even he struggled and hustled for around 9 years to open a store with 2 floors and from then on, the name "Bhatbhateni" became the usual word used in every household when it comes to shopping. He also had to face the loss of millions when the store caught fire, but he did not lose hope, instead, he took this incident as a lesson and did better day by day. Now, Bhatbhateni has in total of 15 stores in different locations of the capital and some major cities in the nation creating job opportunities for more than 22,000 people and having daily sales of 4 crores. It does not stop here, Mr. Gurung has plans of opening new stores with the hope to provide jobs to additional 20000 people. He has been involved in social activities as well, he has also donated to charities for a good cause.
Mr Min Bahadur Gurung is a self-made business tycoon who came from a small village carrying a dream. His attitude and respect towards his business had led him to become a successful person and one of the influential people in Nepal. He believes that young entrepreneurs should be given support and he also assures that people like him should give them support. All in all, people can learn many things from his journey to becoming a successful entrepreneur and should not forget that if you are dedicated towards your dream and work hard for it, it will come true it is just that we should be consistent and never lose hope.